Organize your event with us!
At Hotel Continental Bluedoors we receive all kinds of corporate events and special occasions. Your commercial and social events will be memorable in our modern facilities and with the unique quality of service that guarantees the care of every detail.
We have a high experience in the handling of events, let us be your ally for the realization of your meetings, offering you an ample menu to delight your guests.
FACILITIES AND SERVICES
• Conference rooms with excellent lighting.
• High definition video projector.
• Sound system
• Wireless Internet.
• Wireless microphone.
• Acrylic board, paperlograph and markers.
• Laser pointer system.
SERVICES
• Wait staff specialized in customer service
• Break services
• Lunches and dinners
• Coffee Station
• Snack and snacks
• Cocktails
• Desserts and bakery
Other services for your event
Teatrino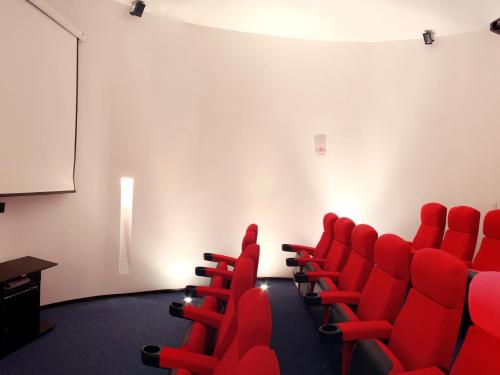 At Continental Bluedoors we have our own theater at home!
With capacity for up to 18 people, this space is perfect to enjoy a movie with friends or to give an audiovisual conference. Our staff will always be available to provide additional assistance during the screening of the film or your meeting, if necessary.
Terrace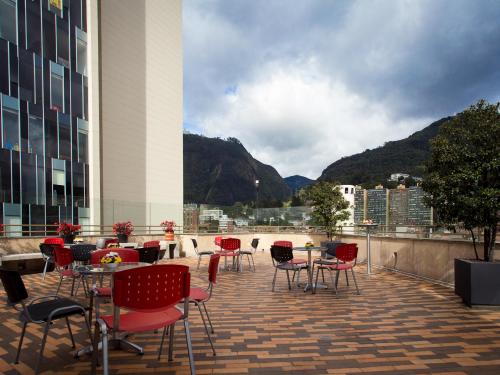 Can you imagine a cocktail with the best view of Bogotá?
In Hotel Continental Bluedoors we have at your disposal an outdoor terrace with a beautiful view towards the hills of the city. Your guests can enjoy contemplating the buildings of the historic center and its surroundings.
this space is available in the afternoon until 8:00 p.m.
contact us: (+57 1) 606 3000 Ext.127
reservas.continental@bluedoors.co
Quote your event!